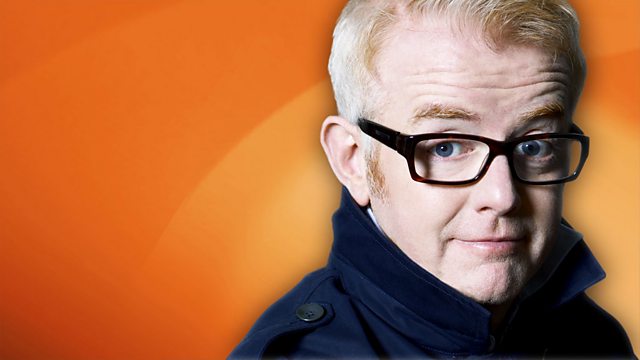 21/04/2011
Moira Stuart did the News as only she can; Jonny Saunders did the Sport his way; Lynn Bowles did the Travel like it's never been done before.
The Big Screen Belter was by Jimmy Soul and was chosen from Mermaids by Heather Keene from Loughborough.
Megan Long was a Kid with a Fanfare after she delivered eggs with her dad.
Moira's Golden Oldie was 'Hey Baby' by Bruce Channel, chosen by Jackie Martin from Croydon.
Moira won the Head 2 Headlines, twice!
The Buggles' 'Video Killed the Radio Star' was the 70s Smasher. Yes, it was released in the 70s!
The Mystery Guest was Linda Nolan, who gave some much-needed advice to our Moira about The News-ettes, the group she hasn't formed with her sisters.
The Gobsmackers were The Lovin' Spoonful's 'Summer in the City' and 'The Boys of Summer' by Don Henley. We see what you did there, Shirley from Malton in North Yorkshire.
The Top Tenuous came down to the toss of a coin.
Pause for Thought came from Julia Neuberger, no longer a Baroness, still our very own Rabbi Julia.
Last on
The Overall Most Popular Tracks
Most added tracks from this show