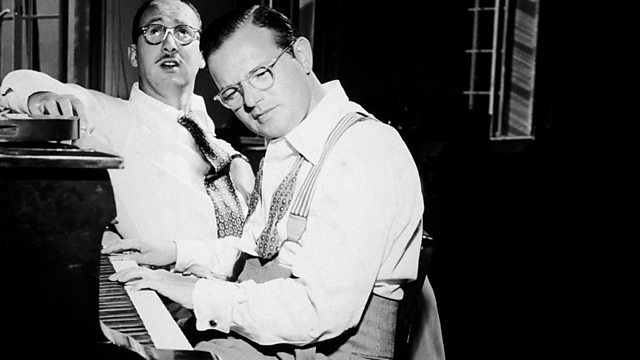 Barry Manilow continues to look at the lives and works of his favourite composers, de-constructing their songs at his piano. This week he celebrates Jule Styne, the vocal coach turned Broadway and Hollywood composer, who was born in England in 1905.
During a successful career, which included collaborations with Frank Loesser (previously featured in this series), Sammy Cahn (Time After Time), Leo Robin (Diamonds Are a Girl's Best Friend) and Stephen Sondheim (Gypsy), Styne won two Grammy awards, a Tony award, an Oscar and was inducted into the Songwriters' Hall of Fame.
This programme includes a never-before-heard Barry Manilow recording, made when he was just three years old. Barry's grandfather recognised that his young grandson had talent and at the weekend they would take a walk over the Brooklyn Bridge, into Manhattan, where there was a recording booth. You put in a quarter and made a recoding and, remarkably, the ones Barry made in this way have survived! We hear evidence of Barry's precocious talent in a tune written by Jule Styne, Papa Won't You Dance with Me.
Last on