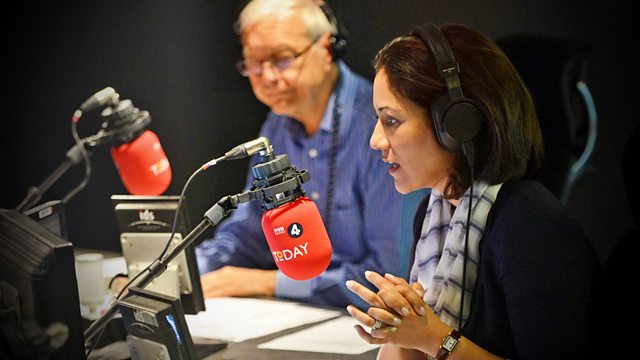 16/04/2011
Morning news and currents with John Humphrys and Evan Davis, including:
07:32 A new report says more than one-in-eight councils will have to reduce the number of people qualifying for free adult social care following cuts in government funding.
07:50 Are Colonel Gaddafi's forces using cluster bombs on the city of Misrata?
08:16 Will the driest March since 1961 mean hosepipe bans for England and Wales?
Last on