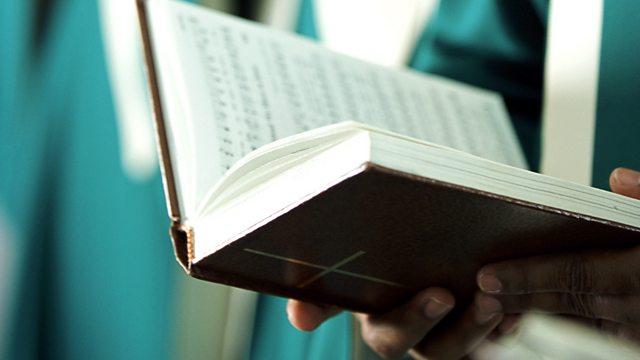 13/04/2011
For live and listen again please follow the Daily Service title link at the top of this page
A space for spiritual reflection with a bible reading, prayer and a range of Christian music.
Theme: Heaven and hell - Hell on earth
Led by Monsignor Tony Rogers.
O Father, let thy will be done (Bach)
As pants the hart for cooling streams (Martyrdom)
Job 19:13-27a
Since by man came death (Handel)
Abide with me (Eventide)
With the John Powell Singers
Director of Music: John Powell.
Organist: James Davy.
This morning the service comes live from Emmanuel Church Didsbury, the home of the Daily Service.
Last on