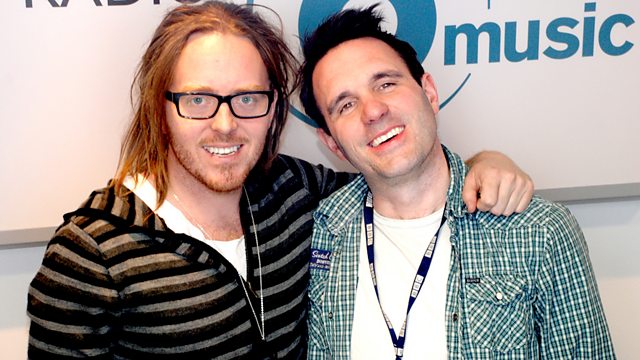 Gangs
Shaun Keaveny takes a rib-tickling satirical romp through the day's news and events, to the perfect morning soundtrack for any music-lover; from northern soul to new folk; rock 'n' roll to indie disco. New tracks from the likes of Yuck and Tv On The Radio delightfully massage your semi-conscious ears, along with the best of the greatest back-catalogues on the planet; be they Neil Young, The Jam or De La Soul
After 9am Shaun chats with comedian Tim Minchin about his biggest live show ever. 'Tim Minchin And His Orchestra'. The shows includes brand new songs as well as those much loved Minchin classics, as you've never heard them before - with the 55 piece Heritage Orchestra.
As well as performing to sell-out crowds around the world, Tim has written music and lyrics for RSC's new musical version of Roald Dahl's Matilda which opened to rave reviews in December and his radio sitcom 'Strings' was broadcast on BBC Radio 2 in May 2010.
As well as this Shaun asks for the gangs you were in as a child, we say goodbye to Barbara from accounts and we discover that Prince William hasn't yet booked a honeymoon!
Shaun Keaveny: never knowingly over-played.
Last on
Shaun Keaveny's Top 10 Tips for Hosting a Breakfast Show