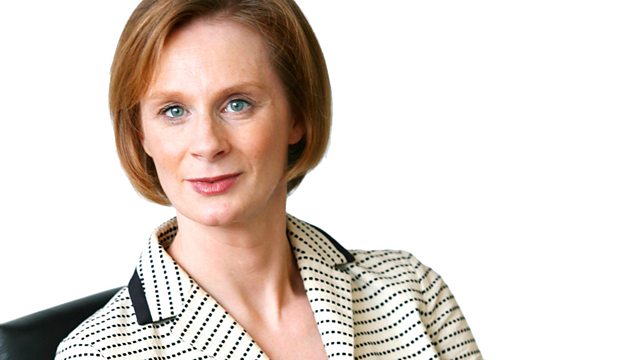 Broadway Report, Rachel Beer, Tim Hetherington, Rona Munro, How I Ended This Summer
It's been a very busy week on Broadway. More shows open in March and April than in the rest of the year put together and Matt Wolf has spent his week in the theatres there for Night Waves. He's seen the musical THE BOOK OF MORMON, a first attempt at the genre by Matt Stone and Trey Parker the Creators of South Park., JERUSALEM which has transferred from a five star reviewed run in London with Mark Rylance, Robin Williams's Broadway debut in a play called BENGAL TIGER AT THE BAGHDAD ZOO and Chris Rock's B'way debut in a play by Stephen Adly Guirgis called - THE MOTHER.. WITH THE HAT.
A new book by writing duo Eilat Negev and Yehuda Koren examines the life, fortune and tragedy of the newspaper editor Rachel Beer who, although denied the vote like all women in the late nineteenth century, edited both The Sunday Times and the Observer.
They are joined by Katherine Viner the assistant editor of the Guardian to discuss her achievements.
Tim Hetherington had achieved a world wide reputation as a war photographer, journalist and Oscar nominated documentary film maker for his film Restrepo before he was killed yesterday in Libya, while capturing images of fighting between Colonel Muammar Gaddafi's forces and Libyan rebels. We remember him, and his work.
Rona Munro has a string of theatre and screenwriting credits to her name and with her plays Little Eagles, about Sergei Korolyov, the chief designer and unsung hero of the Soviet space programme,
at the Hampstead Theatre and a rom-com thriller 'Pandas' at the Traverse in Edinburgh performing simultaneously she talks to Anne McElvoy.
And Ian Christie reviews an award-winning Russian drama, 'How I ended this summer,' set on a weather station in the Arctic circle, which boasts a cast of two men and one polar bear.
That's Night Waves, tonight at 9.15pm on Radio 3 with Anne McElvoy.
Last on