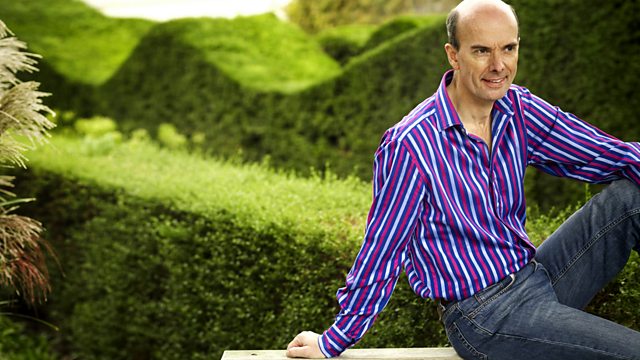 Paul Lewis plays late Schubert
Presented by Martin Handley
Paul Lewis launches his two year Schubert piano music odyssey at Wigmore Hall
One of the highlights of the Wigmore Hall's 110th anniversary season will be the start of a prodigious two-year Schubert cycle from the much loved pianist Paul Lewis.
The series will encompass all of Schubert's piano works as well as his three great song cycles in which Lewis will be partnered by Mark Padmore.
Paul Lewis and Mark Padmore's recent disc of Schubert's Winterreise was featured by Gramophone Magazine as 'Editor's Choice Disc of the Month', in which the late John Steane wrote:
'... the listener must wait, out of respect to this marvellous partnership of Mark Padmore and Paul Lewis, until time can be taken for it alone and uninterrupted, to accompany them on the journey through to its unearthly end'.
This Schubert cycle begins with the Piano Sonata in C D840, nicknamed 'Reliquie' as it was thought erroneously to be Schubert's last work when it is was published posthumously in 1861 (it was in fact written in 1825), the Piano Sonata in D D850, also composed in 1825, and the Drei Klavierstücke D946, written just six months before Schubert's life was tragically cut short.
Schubert: Piano Sonata in C D840 'Reliquie'
Schubert: Drei Klavierstücke D946
Schubert: Piano Sonata in D D850
Followed by highlights from the opening concert of the Arcomis International Flute Event 2011
Nielsen: Flute Concerto
Juliette Hurel (flute)
BBC National Orchestra of Wales
Thierry Fischer (conductor).
Last on