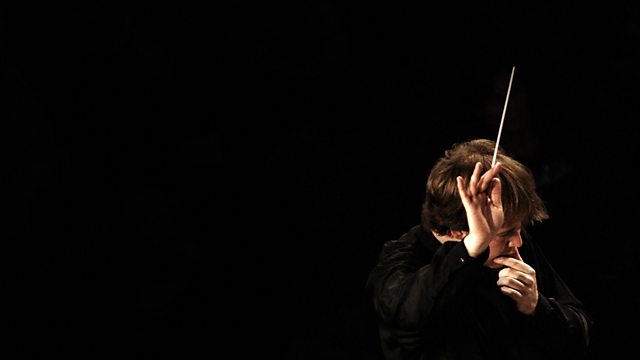 BBC SSO - MacRae, Mahler, Brahms
Presented by Jonathan Swain
The BBC Scottish Symphony Orchestra conducted by Donald Runnicles in Mahler, Brahms and a new work by
Stuart Macrae - part of the 'Flights of Inspiration' series Stuart MacRae, Mahler & Brahms
with the BBC Scottish Symphony Orchestra.
The second fresh-minted BBC Commission inspired by the music of Brahms comes from Stuart MacRae, former BBC SSO Composer-in-Association and one of the most strikingly individual talents to emerge in British music in recent years. Brahms' Second is often thought of as the 'sunniest' of his symphonies, but while the last two movements are certainly among his most carefree creations, there's a gentler, more thoughtful mood in the first half of the piece that slightly contradicts that light-hearted image. Scottish star mezzo Karen Cargill proved herself a fine Mahler interpreter with Donald Runnicles and the BBC SSO at City Halls a few years ago, and here she sings Mahler's five beautiful songs of love, loneliness and longing.
Stuart MacRae: Gravity (BBC Commission, World Premiere)
Mahler: Ruckertlieder
Brahms: Symphony No.2
Karen Cargill, mezzo-soprano
BBC Scottish Symphony Orchestra
Donald Runnicles, conductor
Followed by highlights from the opening concert of the Arcomis International Flute Event 2011.
Debussy: Prélude à l'après-midi d'un faune
Mozart: Concerto for flute and harp
Emily Beynon (flute)
Catherine Beynon (harp)
BBC National Orchestra of Wales
Thierry Fischer (conductor).
Last on