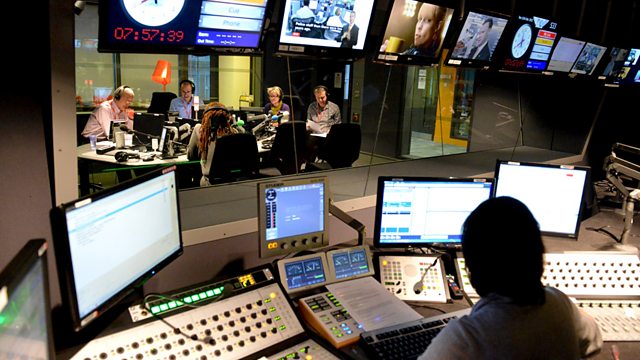 13/04/2011
Morning news and current affairs with John Humphrys and Justin Webb, including:
07:50 Ai Weiwei's wife Lu Qing on the artist's detention by the Chinese authorities.
08:10 William Hague discusses what allied forces can do to break the deadlock in Libya.
08:50 With recent military interventions in Libya and Ivory Coast, has France disproved those who copy the Simpsons in calling the French "cheese-eating surrender monkeys"?
Last on