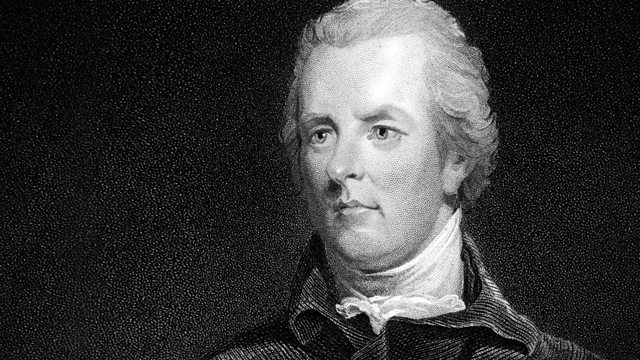 Listen in pop-out player
Nick Robinson, the BBC Political Editor, begins a second series exploring how different prime ministers have used their power, responded to the great challenges of their time and made the job what it is today. The first of Nick's eight portraits in power is William Pitt the Younger, who became prime minister aged only 24 and held the post for almost 19 years in total. When Pitt died aged 46, he was younger than most of other premiers were when they first became prime minister. His father, Pitt the Elder (earl of Chatham), and his uncle, George Grenville, were both former prime ministers, and Pitt the Younger dedicated his life to politics.
Nick hears from William Hague, Foreign Secretary, former Conservative Leader and award-winning biographer of Pitt the Younger, and historians Jane Ridley and Jeremy Black. He recalls Pitt's life and times by visiting Downing Street, the Bank of England, the House of Commons, Trafalgar Square and Westminster Abbey.
Britain faced massive debts when Pitt became prime minister, but in 1783 the cause had been a disastrous war in America. Pitt began by reducing debt and boosting trade, but the impact of the French Revolution in 1789 dominated the rest of his premiership. The cost of the French wars plunged Britain deeper into debt, forcing Pitt to print money (he authorised the first £1 and £5 banknotes) and to introduce income tax for the first time. Shortly before his death, Nelson's victory at Trafalgar ensured Britain's security, but Napoleon dominated Europe and was not finally defeated until nine years after Pitt's death.
In this series, Nick Robinson also looks at Earl Grey, William Gladstone, Herbert Asquith, Ramsay MacDonald, Harold Macmillan, Harold Wilson and Edward Heath.
Last on
More episodes
Previous
You are at the first episode