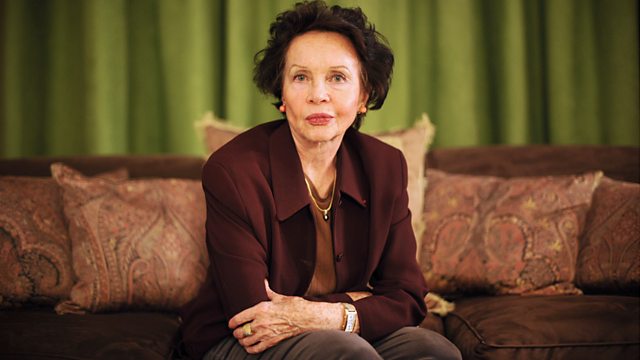 09/04/2011
Peter Curran and guests with an eclectic mix of conversation, music and comedy.
Peter is joined by French actress and dancer Leslie Caron. Famous for her roles in Gigi, An American in Paris and Chocolat. She reveals all in her memoir 'Thank Heaven' including her childhood in occupied France, being discovered by Gene Kelly, her marriage to Peter hall and love affair with Warren Beatty.
Ex-Young One and Bottom star Adrian Edmondson takes timeout from his folk punk covers band The Bad Shepherds. In his 12 part ITV series 'The Dales', he meets those living and working in the idyllic Yorkshire Dales.
Chief Curator of the Historic Royal Palaces Lucy Worsley gives us an intimate history of the home, looking at the kitchen, bathroom, bedroom and living room through the ages. Why, for centuries, did people fear fruit and why did medieval people sleep sitting up? Just a couple of questions answered in Lucy's BBC Four Series 'If Walls Could Talk' based on her book of the same name.
Arthur Smith finds out how Miles Jupp fared as an unprepared and unqualified cricket journalist on an England Cricket tour of India, the subject of Miles current stand up tour 'Fibber in the Heat'.
Asa gives us her fusion of West African sounds with contemporary pop as she performs 'Be My Man' her latest single from her album Beautiful Perfection.
And Indie-pop from Chicago trio Smith Westerns who make a flying visit to the Loose Ends studio to perform 'Weekend' from their new album Dye It Blonde'.
Producer: Cathie Mahoney.
Last on
Listen to Loose Ends anytime, anywhere.