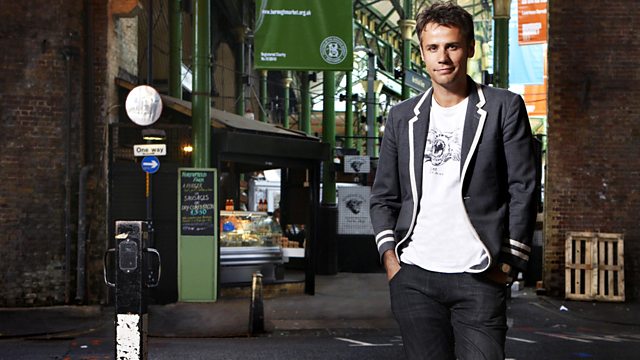 Michael Sheen and Glasvegas join Richard
Michael Sheen - star of the Damned United and Frost Nixon - joins Richard to talk about his new play 'Passion' which will take place in the streets of his home town of Port Talbot, south Wales, over Easter.
Scottish alternative rock band Glasvegas play two tracks - 'Euphoria, Take My Hand' and 'Shine Like Stars' from their new album Euphoric ///Heartbreak\\\.
For this week's 'Obsession', Richard's decided that TV has run out of ideas. John Lloyd - creator of QI and Spitting Image - and Richard Osman - Creative Director for Endemol UK - join Richard to listen to pitches and ideas from listeners for new TV shows.
Plus coverage of the breaking story about the arrest of Ivory Coast's former President Laurent Gbagbo.
Download the Daily Bacon podcast at bbc.co.uk/podcasts/5live.
Last on