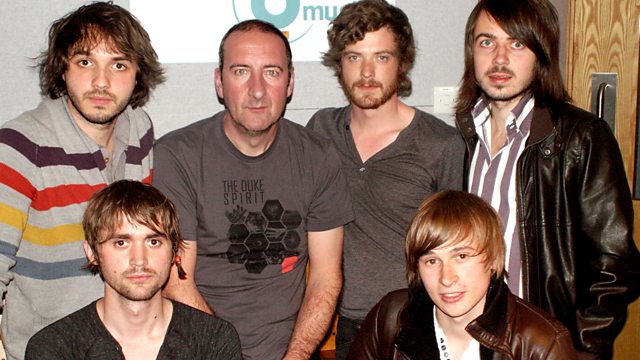 Goldheart Assembly
Following the release of their acclaimed debut album, 'Wolves And Thieves' in March 2010, the
band have spent the year criss-crossing Europe on tour, gradually playing to bigger and more
appreciative crowds everywhere from the biggest festivals to the most obscure dive bars. They are now putting the finishing touches to their second album, due at the end of 2011.
A bizarre internet rumour has it that Goldheart Assembly met while working as zookeepers
mucking out the elephants at a British zoo. The truth is slightly more glamorous: the band actually
formed in West London at the tail-end of 2008 where they met as part of a scene of mutually supporting
groups playing and putting on nights at the Troubadour club on Brompton Road in
Earl's Court. . Often the staff would just go home and leave the bands the keys to lock up, trusting them to leave money for booze consumed on the shelf behind the bar.
James Dale and John Herbert were old college friends, but they recruited drummer Nicky Francis from another group. Keyboardist Jake Bowser was persuaded to abandon his lucrative but unfulfilling job playing in a Motown covers band and Goldheart Assembly played their first show together in October 2008 after choosing a name inspired by a song by their musical heroes Guided By Voices.
Last on