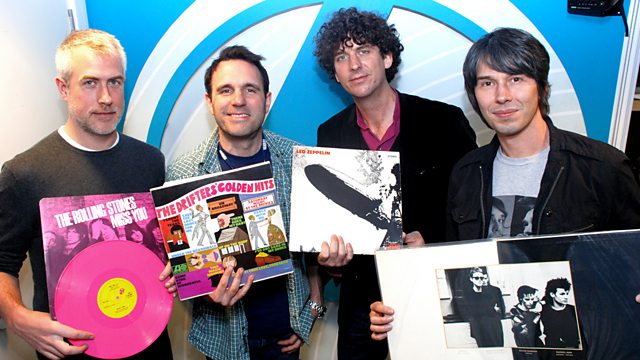 With Prof Brian Cox
Do you want too much chat, not enough music and too many adverts? Try someone else. Want the perfect balance of brilliant alternative music and waking witticisms? Try us. A rib-tickling satirical romp through the day's news and events, to the perfect morning soundtrack for anyone music-lover; from northern soul to new folk; rock 'n' roll to indie disco.
Friday sees Shaun joined live in studio by Prof Brian Cox. Over the past 2 years we've chatted with Coxy from all different parts of the World, from Namibia to Kenya to Manchester, but now, for one special show, the great man is live in the studio with us as Shaun tests his radio presenting and DJ skills and asks him to play a few vinyl records for us to celebrate and look ahead to Record Store Day on Saturday 16th April.
Friday also sees and our resident poet Murray Lachlan Young wrap up the week with another weekly poem.
Last on