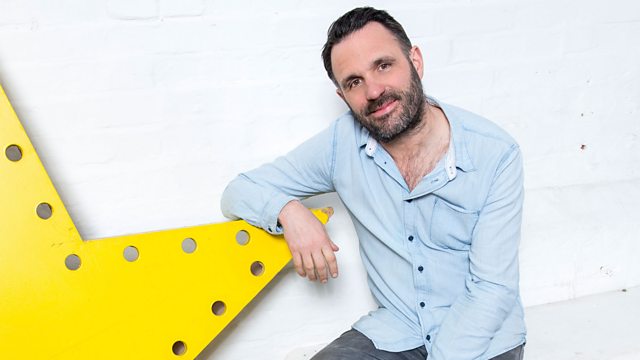 11/04/2011
Do you want too much chat, not enough music and too many adverts? Try someone else. Want the perfect balance of brilliant alternative music and waking witticisms? Try us. A rib-tickling satirical romp through the day's news and events, to the perfect morning soundtrack for anyone music-lover; from northern soul to new folk; rock 'n' roll to indie disco. New tracks from the likes of Friendly Fires and Mazes are nestled in next to the back catalogues of Hendrix and The Smiths. Shaun is joined live in studio by Matt Everitt for an irreverent take on the day's music news and the bard of Balham; Arthur Smith joins the programme after 9am to chat about his massive touring schedual for 2011 and generally about being a comedy legend.
A BBC regular, he is well known for his appearances on TV's 'Grumpy Old Men', 'Q.I.', 'The One Show', Radio 4's 'Loose Ends' and 'Arthur Smith's Balham Bash' (recorded at his flat), as well as Radio 2's 'Smith Lectures'. His memoir 'My Name Is Daphne Fairfax' has won praise from literary critics. He is also 'the world's only Leonard Cohen tribute act' and threatens to prove it on this tour.
As a writer and broadcaster, Arthur Smith helped shake up the world of light entertainment in the 'eighties and 'nineties with his alternative approach to comedy, based on observation tinged with a strong flavour of the absurd. He is a 'Spirit of The Fringe' award-winning Edinburgh Fringe Festival stalwart. His widely admired art project Arturat led to a series on Radio 4. He is the author of four plays, three of which had West End runs. 'An Evening With Gary Lineker' was nominated for an Olivier award.
Last on