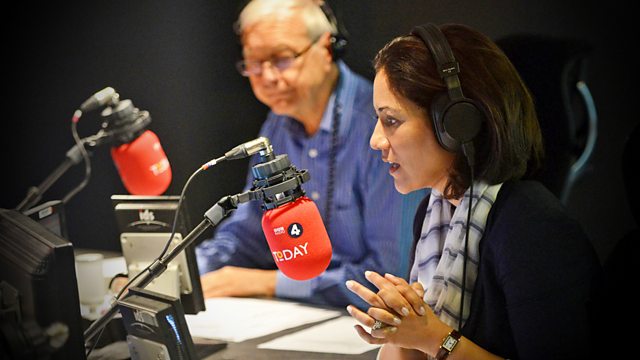 08/04/2011
Morning news and current affairs with John Humphrys and James Naughtie, including:
07:40 Should former special forces train Libyan opposition fighters?
08:10 Some 13,000 cancer cases in the UK are caused by the patient's drinking habits, a report has found.
08:40 Justin Webb reports on the evolution of politics in Northern Ireland.
Last on