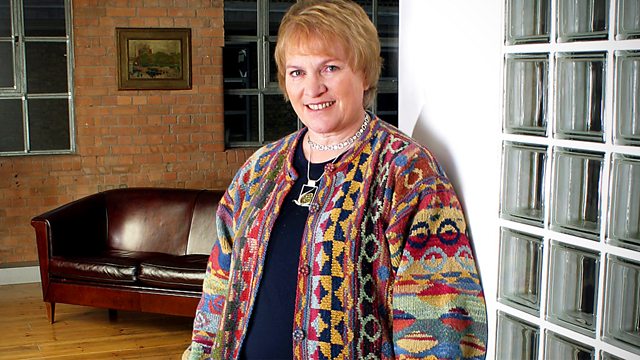 06/04/2011
Listen in pop-out player
This week Libby Purves is joined by Joshua Foer, Marianne Talbot, Tom Renouf and Lydia Carmichael.
Joshua Foer's book 'Moonwalking with Einstein' tells of his year spent investigating memory, in which he talks to experts around the world including neuroscientists, chess masters and 'memory historians'. He also undertakes training under a Memory Grand Master, and finds himself in the finals of the US Memory Championship, among competitors who can recite pi to ten thousand decimal places. 'Moonwalking with Einstein is published by Allen Lane.
Marianne Talbot is Director of Studies in Philosophy at the University of Oxford's Department of Continuing Education. Her book 'Keeping Mum' tells of her personal journey, looking and caring for her own mother who suffered from dementia. 'Keeping Mum: Caring with someone with dementia' is published by Hay House.
Dr Tom Renouf served in the legendary Black Watch during the Second World War. In his book, 'Black Watch', he tells the story of the 51st Highland Division and how, as a raw recruit he and his teenage comrades fought in the Battle for Normandy against the fanatical 12th Hitler Youth SS Division, going on to liberate Holland. They were the first to cross the Rhine, with his division capturing the world's most wanted man, Heinrich Himmler. 'Black Watch' is published by Little Brown.
Lydia Carmichael is a former pupil of the Foundling Hospital in Berkhamsted, whose experiences of being brought up in care there are featured in a major new exhibition at London's Foundling Museum. The exhibition 'Foundling Voices' features the experiences of seventy-four former foundlings whose memories of their childhoods in the first half of the 20th century are graphically preserved in audio interviews, photographs and film.
Last on