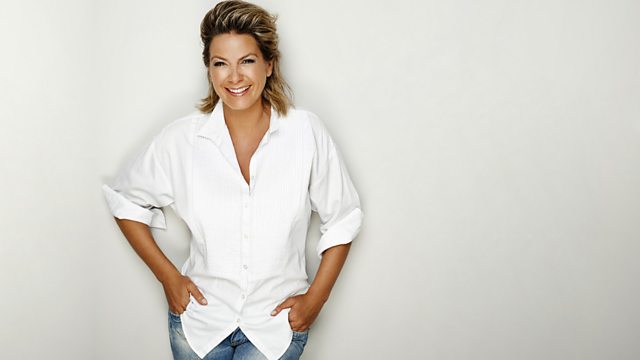 Penny Smith sits in and meets actor Richard E Grant and cellist Julian Lloyd Webber
Penny Smith sits in for Claudia and meets the actor Richard E Grant, who's starring in the BBC drama The Crimson Petal and the White.
Author Eoin Colfer, who is celebrating the 10th anniversary of his bestselling Artemis Fowl series this year, talks about his career in writing.
Cellist Julian Lloyd Webber tells us about his 60th birthday concert which celebrates his lifetime of music-making.
Comedian Charlie Baker, one half of the winning duo in this year's Let's Dance for Comic Relief, tells us about his Edinburgh show.
Theatre critic Michael Billington reviews the latest plays and shows on in the West End and around the UK, and James Kleinmann tells us about this week's film releases.
Plus, we take a tour round a new art exhibition that, through a series of short films, visual art and music performances, explores our ambivalent relationship with, and attitudes to, dirt and cleanliness.
Last on