Add music you love and enjoy it with
It's Only Rock 'n' Roll... (Various), EMI

Alisha's Attic - Illumina, Mercury

Cee Lo Green

Bright Lights Bigger City

(CD Single), Warner Bros, 1

The Very Best Of The Stylistics, H & L

Back To The 80s (Various Artists), Sony Music TV

20 Golden Number Ones, MFP

Now 1991 - The Millennium Series, Now

The Cream Of Eric Clapton, Polydor

Jimmy Cliff - The Singles, BR Music

Toni Braxton - Secrets, Laface

Sultans Of Swing - Best Of Dire Straits, Vertigo

Gwyneth Paltrow and Huey Lewis And The News

Cruisin'

Huey Lewis & The News: Greatest Hits, EMI Catalogue, 15

Fifty Number Ones Of The 60's (Variou, Global Television

The Nat King Cole Story (Disc 2), Capitol

Save Me, San Francisco, Columbia, 1

The Turtles

She'd Rather Be With Me

Million Sellers Vol.12 - The Sixties, Disky

Now That's What I Call Music Vol.22, Now

10cc

The Things We Do For Love

The Greatest Hits Of 1976 (Various), Premier

Some Kind Of Trouble, Atlantic, 1

The White Album, Parlophone, 16

Rox

My Baby Left Me

(CD Single), Rough Trade, 1
Pause For Thought

From Steve Chalke, founder of an international charity and a Baptist Minister:

"I love Woody Allen's famous quip: "If only God would give me some clear sign! Like making a large deposit in my name at a Swiss bank."

I love it because I crave certainty. I struggle with ambiguity. I don't want to spend my days agonising over life's difficult questions. In common with the rest of humanity, I like things to be beyond doubt; on or off, right or wrong, cut, dried and guaranteed. Yet, ironically, one of the few things we can all be absolutely certain of is that doubt is part of life.

I've slowly realised that 'trust' – or, to use its another name, 'faith' – is never certainty. Instead it's always a risky commitment to a glimpsed possibility, in the face of reasonable hesitation about whether it is really possible. The very nature of faith implies uncertainty. In fact, without room for doubt, faith could not exist.

And, though we often think about faith as something we either have or don't have, actually it's far more fluid than that. Faith fluctuates. It ebbs and flows like the tide.

So I've slowly learnt that faith and doubt aren't mutually exclusive. Doubt isn't the opposite of faith; instead it's actually part of it. Faith and doubt are inextricably linked. Doubt is part of the journey of faith. But this ambiguity isn't something to be scared of. It's taken me years, but I've slowly learnt that my doubts, fears and struggles along with my probing, questioning and inquiring are all tools of my faith rather than enemies of it. In fact, to put it bluntly, where there's absolute certainty, there is no room for faith.

I believe in God. But that's exactly what it is – belief, rather than shoot-from-the-hip certainty. Trust in God or, for that matter, in anyone or anything else, has always been, and will forever remain, exactly that – an act of faith."
BBC Playlister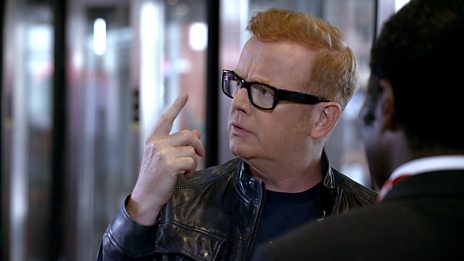 Chris has a song stuck in his head - but what is it? That's why he needs BBC Playlister!
500 WORDS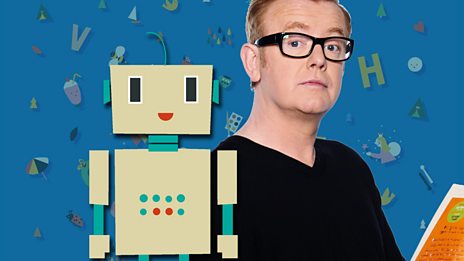 Featuring celebrity videos and top writing tips!
Podcast
Catch up with the latest Breakfast fun with Chris Evans. Hear the best stories and the biggest…