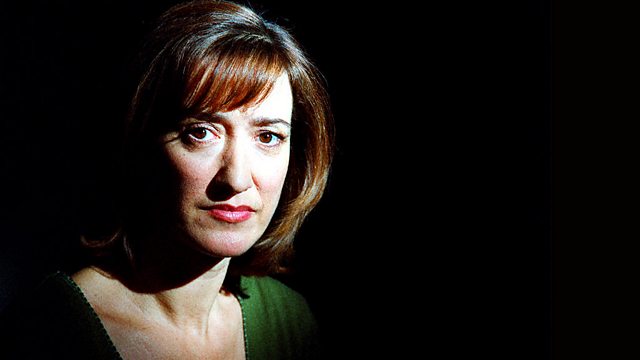 Series One (5 episodes)
Episode One
It's 1908 and Bruce and Edith, The Little Ottleys, as they were called, live in a very new, very small, very white flat in Knightsbridge. And so begins Ada Leverson's witty and wonderful social comedy set in Edwardian London and dramatised in five episodes by Martyn Wade.
Ada Leverson............Haydn Gwynne
Bruce.......................Bertie Carvel
Edith........................Juliet Aubrey
Hyacinth...................Alex Tregear
Cecil........................Stuart McLoughlin
Anne........................Jane Whittenshaw
Eugenia....................Joanna Monro
Directed By Tracey Neale
London, 1908. The pretty and delightful Edith Ottley is married to pompous Bruce. She adores her son, Archie and thinks herself content with her life in the very new, very concise, very white flat in Knightsbridge but often thought that if Hyacinth Verney wasn't a friend, life would be very dull. The beautiful and wealthy Hyacinth is in love with Cecil Reeve but it appears he is love with someone else. Is Hyacinth's heart destined to remain broken? As Edith ponders on Hyacinth's dilemma she finds her own heart suddenly beating that bit faster when she meets the clever, charming and very handsome Aylmer Ross. As the story builds the physical attraction between the two is electric. They could be the perfect couple but Edith can't dismiss the fact she is Mrs. Ottley. However, as we will discover, there is more to Bruce than meets the eye and when Edith discovers this fact, will that help to change her mind?
The listener will wonder why Edith is married to Bruce but as Bruce's pomposity and fatuousness come up against Edith's quiet responses and ironic questioning they will enjoy the moments of absurdity and admire Edith's stoicism and will her to make the right decision.
The dramatisation by Martyn Wade comes from three short novels written by Ada Leverson between 1908 and 1916. The novels are 'Love's Shadow', 'Tenterhooks' and 'Love At Second Sight' but in 1962 they were grouped together under the title of 'The Little Ottleys'. The first five episodes can be heard in April and then the second series of five will be broadcast in July.
The Writer
Ada Leverson was a contemporary and friend of Oscar Wilde. His nickname for her was 'The Sphinx' and he called her 'the wittiest woman in England'. She wrote six novels, each a classic comedy of manners. The three which make up 'The Little Ottleys' are perfect examples of her wit and style. Her world of marriage and married life with all its mysteries and absurdities is as relevant to today's world as it was in her own. She married at the young age of nineteen to Ernest Leverson and had two children but it was an unhappy marriage and he left her to start a new life in Canada and it was after this that she began to write her novels. Elements of her own life experiences evident within her writing.
The Dramatist
Martyn Wade is a skilled and talented radio writer and dramatist. He has wanted to adapt 'The Little Ottleys' for a long time and has a sure and dry comic touch which is ideal for this dramatisation. Martyn dramatised the 'Barsetshire' novels for radio and the 'Palliser' series too. His most recent Trollope dramatisations have been 'Orley Farm' and 'Miss Mackenzie'.
Last on
More episodes
Previous
You are at the first episode