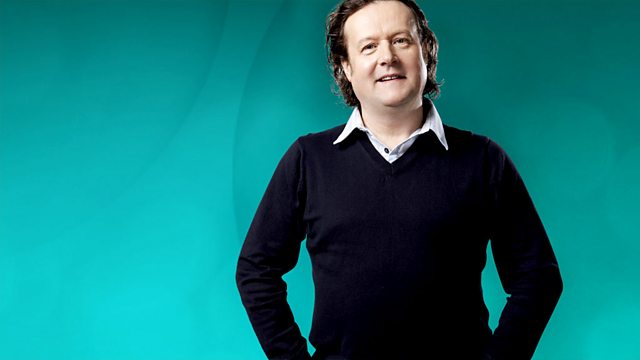 07/04/2011
Alex is here to keep you entertained with his unique brand of witty chat accompanied by a great selection of tunes. This morning we pay tribute to the wires in our life and we celebrate their multi-functions: coat-hangers, aerials, brassieres... flying Ann Widdecombe? Anyone up for seeing 'Seven Brides for Seven Brides'? We are responsibly re-writing the Hollywood greats in "Sensible Cinema". More flights of fantasy and foolishness as Alex invents his new mythical country, "Nocturnia", plus more Pause for Thought at 3.20am and another chance to parade your uniqueness in the 4.15 One-Off Canteen.
There is more from Album of the Week by Asa, Record of the Week from Kate Bush, two tracks you may not have heard before from Lester's Library from Ladytron and Al Lewis and your choice from the Listener's Library by Carleen Anderson. All of this and the second Half-Time Hooter of the Week.
Let the buffoonery begin!
Last on