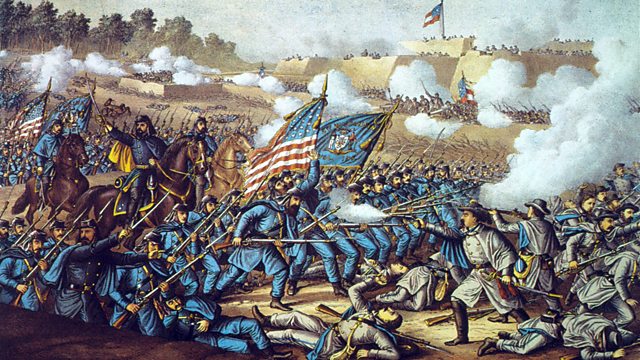 A House Divided: The Poetry of the American Civil War
On the 12th of April 1861 Confederate forces attacked the US Military's Fort Sumter, thus beginning the bloodiest war in American history. It is this conflict, more than the American Revolution or World War Two that has had the most dramatic impact on the nation's character. This year marks its 150th anniversary.
In a war of brother against brother; the conflict created a tragic human drama as the country struggled to define itself. America's most distinguished poets were affected by unprecedented levels of carnage. Herman Melville wrote a chronological, impressionistic volume of poetry on the Civil War.
Walt Whitman, a volunteer nurse during the war wrote heart-wrenching poems about wounded soldiers beside piles of amputated limbs. Emily Dickinson was most productive during this time, though she never wrote directly about the war. However, her meditations on death, violence and the bloody landscape provide a deep insight into the nation's character.
In this programme, we'll hear music and poetry from before, during and after the war.
Slaves like George Moses Horton who sold poetry in the hopes of buying his own freedom reflects on the meaning of liberty. Soldiers like Obediah Ethelbert Baker who wrote for his wife back home, talks about the righteousness of the Union cause. Northern abolitionist Quakers regale the noble Northern mission and the "poet laureate of the Confederacy", Henry Timrod, recalls the birth of a new nation. Allan Gurganus is a southern US author whose work has been heavily influenced by the American Civil War. He presents this fascinating documentary.
Producer: Colin McNulty
A Whistledown Production for BBC Radio 4.