Food and Farming Awards
Celebrating the best of British food
On radio
There are no upcoming broadcasts of this programme
Last on
Mon 4 May 2015 15:00
BBC Radio 4
Sheila Dillon reveals the finalists for this year's BBC Food and Farming Awards.
Sheila Dillon, presenter, BBC Radio 4's The Food Programme and host of the Food & Farming Awards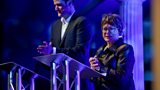 "We set up the Food and Farming Awards in 2000 to highlight the people who, through food, are changing Britain for the better:  farmers, shopkeepers, cooks in schools, hospitals and other public places, food producers, campaigners, market organisers, street food vendors.  People  working away, mostly under the media radar, adding to the quality of all our lives but receiving hardly any public recognition.  
Since  we decided to 'honour those who have done most to promote the cause of good food' —as we said at the launch,  the awards have changed a lot of lives and helped influence food policy, both country-wide and locally.   And all that change has been your doing. You have been our eyes, ears  and tastebuds in every part of the UK.   Without your nominations, your  interest in passing on what you know about the best in your area, the awards would be meaningless. These are your awards."

Cyrus Todiwala, chef, food writer, broadcaster and chair of judges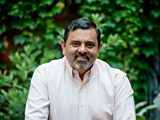 "Passion and pride in British food can be found all around us; from our local retailers and markets to street food traders and producers; our aim with these awards is to celebrate the best of Britain and British food and to tell the world…. no… in fact I'll say we want to shout to the world about how great we really are!"
Food and Farming Awards tweets
Content from Twitter. Learn more about content from Twitter.