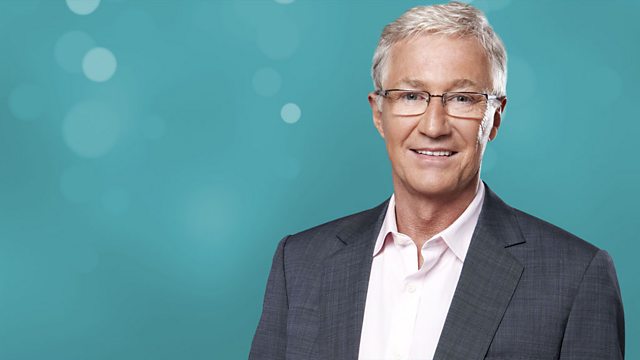 The one with Cher and the worm tablet...
Predictably undpredictable as always, on his latest show Paul covered accidentally breast-feeding lambs, ironing in the bedroom with a duck, the best university for a listener to go to and mistakenly taking a worm tablet in front of Cher!
Plus this week's All Star Triples featured Earth, Wind & Fire and Ella Fitzgerald, 'Out of Africa' by John Barry was today's 'Wish You Were There' song and 'Ace of Wands' featured as the Lost TV Theme.
If you have a Thank You message you want read out or if you just want to get in touch, e-mail paulogrady@bbc.co.uk or write to him at Radio 2, London W1A 1AA.
Last on