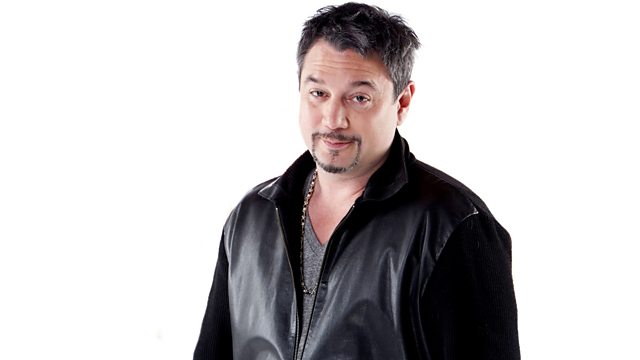 02/04/2011
Fun Lovin' Criminal and 6 Music presenter Huey Morgan joins Radio 2 with a new weekly show.
He will play the same eclectic mix of music from the past 60 years that has already made him a favourite with 6 Music listeners. From hip hop to be-bop, punk to soul, rock to country, Huey will cast his record net wide with an aim to satisfy the most discerning music fan.
Huey says: "Radio 2 is the most listened to radio station in the land and it's a huge honour to be given three hours a week to kick back and play some of the hottest tunes, both new and old, with a disregard of genre".
Born in New York City, but now based in the UK, Huey is the lead vocalist and guitarist with Fun Lovin' Criminals. As well as producing six studio albums and touring extensively, Huey has been making a name for himself as a TV and radio personality.
The Huey Show [Sundays, 1-4pm on 6 Music] was awarded a Sony Bronze Award back in 2009; he recently completed a stint covering mid-mornings on 6 Music for Lauren Laverne; and he has also covered for Dermot O'Leary and Radcliffe & Maconie here on Radio 2.
Last on