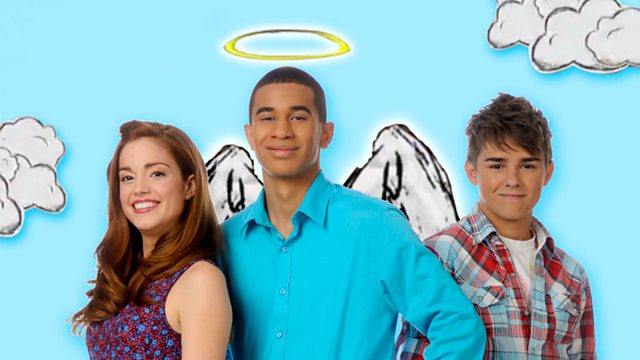 All Lizards Go to Heaven, Part 1
In the first episode of a two-part story, Carl is horrified when he accidentally squashes his sister's pet lizard. In a panic, Porter reanimates it with regeneration magic. But this is a serious offence in the world of angel magic and a special operative, Agent 45, is sent to Earth to find the culprit.
Agent 45 goes undercover at Bennett High to interview Porter's friends and wrongfully arrests Denise. He eventually arrests Porter for the unauthorized magic and takes him before the Angel Tribunal to face permanent expulsion.
Back on Earth, Jane, Brittany, Serge and Alex are disappointed to discover that the fantastic promises Agent 45 had made when he interviewed them may not come true.
Last on