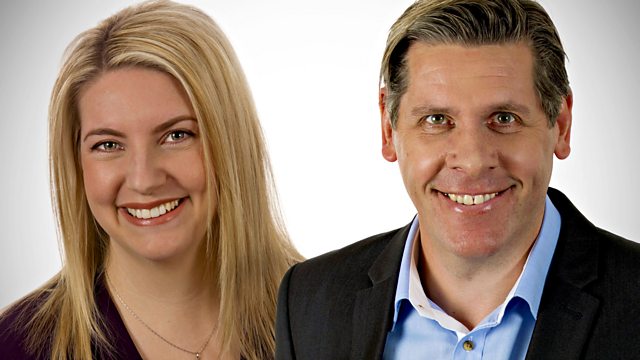 29/03/2011
Is there an exit strategy for Gaddafi? Hilary Clinton and William Hague talk to the media after the Libyan Conference in London. Plus reports on very low levels of 'Fukushima radiation' that have been found in the UK.
In sport, Ricky Ponting resigns. Peter talks to former England bowler Steve Harmison, who faced Ponting on a number of occasions throughout the Aussie's captaincy. Plus build up to the Pakistan v India World Cup Cricket game, and England's friendly football international v Ghana.
Aasmah talks to Karen Hylton from Hendon in Sunderland about Baroness Newlove's 'people power' safer streets ideas. Her 14 year old son Daniel Evans died in 2007 after being hit by a car.
Kate Humble explains to Drive that experiencing the countryside should be mandatory for all schoolchildren.
And Matthew Rhys, Hollywood actor and star of the hit US show "Brothers and Sisters" has launched a 1 million pound National Trust appeal to buy a farm in Snowdonia.
Last on