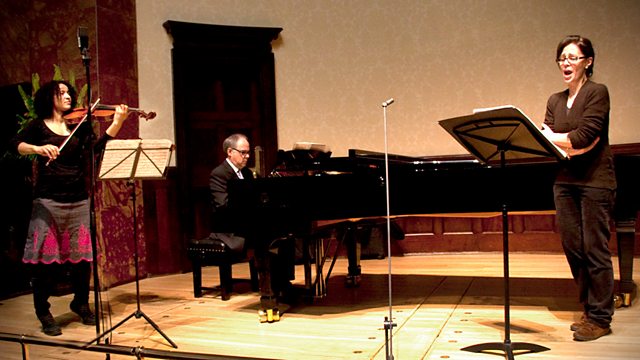 Sara Mingardo, Stefano Gibellato, Jane Atkins
Italian contralto Sara Mingardo, pianist Stefano Gibellato and viola player Jane Atkins in Mahler's emotionally complex Ruckert Lieder and a selection of songs by Brahms, including the Op. 91 settings which feature a beautiful viola obbligato.
Presented by Katie Derham.
Sarah Mingardo (contralto)
Stefano Gibellato (piano)
Jane Atkins (viola)
Brahms: Two songs with viola Op. 91
Mahler: Rückert Lieder
Brahms:
Nicht mehr zu dir zu gehen Op 32 N 2
Von ewiger Liebe Op 43 N 1
Standchen Op 106 N1
Von waldbekranzter Op 57 N1
Die Mainacht Op 43 N2.
Last on