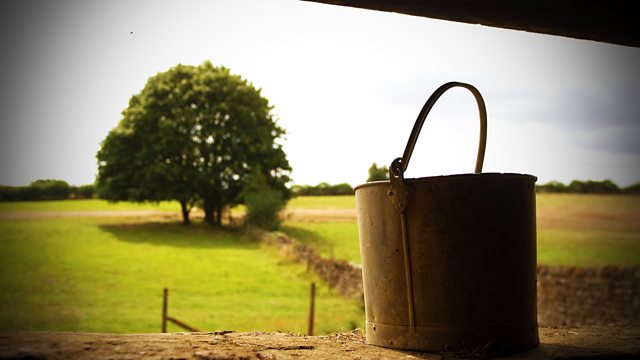 01/04/2011
Hayley and Jim are delighted that Ambridge has been chosen as the venue for a recording of Gardeners' Question Time. Lynda's pleasure is marred by her discovery of two peregrine eggs on the path. She's worried that the peregrines have moved on. Jim breaks the news that selecting Ovid's Metamorphoses for the book group was an April fool joke. Lynda's not amused. His real choice is The Ghost by Robert Harris.
Elizabeth asks Roy if he'd be interested in a permanent job at Lower Loxley. He's unsure about leaving Caroline and Grey Gables, but Hayley convinces him that it would be a great opportunity.
Jamie calls to see Fallon, and is surprisingly friendly with Jolene. She invites him to stay for tea as long as he lets Kathy know. Kathy is convinced that Jolene is deliberately trying to undermine her authority, and confronts her. It escalates into a terrible row about Jamie, Sid and Kenton. Kathy tries to ban Jamie from ever going to The Bull again, but he accuses her of not understanding anything, and runs back inside the pub. Kathy tries desperately to apologise, but Jamie rejects her calls. Kathy is terrified that she might have blown everything, for good.
Last on