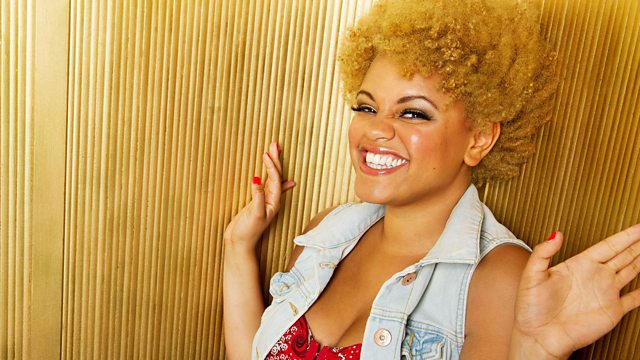 Snowbombing and Weekend Trends
Gemma has a snow-themed party to celebrate Snowbombing Festival 2011.
The last ever Smiley Face is a 90s classic which you ALL loved. Wowsers.
Gemma has experienced some bad experimental cooking. Smoked salmon cakes. No Really.
So OTM: Founder of fashion rental company Girl Meets Dress Anna Bance is in the studio to chat trends.
Take a moment out to fight the mid-afternoon slump in Keep Calm and Carry On.
Heather from Eastenders takes her guitar to set and jams to "chill out" her fellow colleagues. Hmmm Gemma puts it to the test!
First chance to hear an exclusive live track recorded by Goldie's Band for 1Xtra's Homegrown Show.
Last on