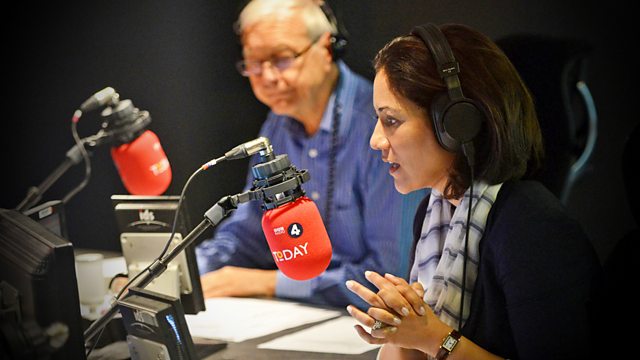 26/03/2011
Morning news and current affairs with Evan Davis and Justin Webb, featuring:
08:30 Unite's Len McCluskey and Education Secretary Michael Gove on today's anti-cuts march in London.
08:10 The daughter of rapist Delroy Grant's oldest victim describes her mother's plight.
08:54 Are we are going through "the golden age of the placard"?
Last on