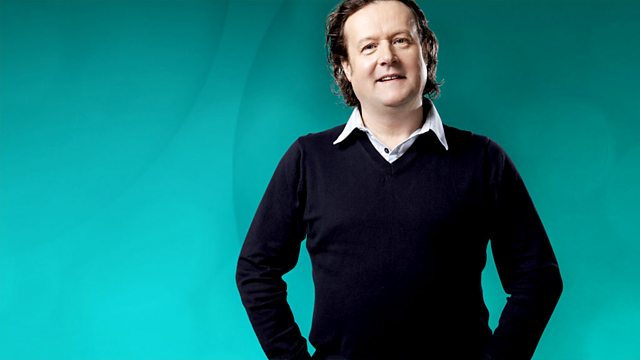 30/03/2011
Spend the night with the Dark Lord, who will be keeping you laughing with his witty conversation interspersed with a great mix of music. This morning, more hairy backs, builder's bums and red noses in "Summer Sightings"; we continue to try and understand animals, fish, insects, shoes, metal crowbars and pretty much anything else in "What Are They Really Thinking?"; and new for today, what have you rescued from the refuse and stolen from a skip? It's "From Trash to Treasure". Pause for Thought at 3.20am and another chance to get into the 4.15 One-Off Canteen, plus the first Half-Time Hooter of the Week.
More from Album of the Week from Emin, Record of the Week from Ron Sexsmith, Lester's Library tracks come from Edwina Hayes and the Spin Doctors, plus a track chosen by you from The Proclaimers from the Listener's Library.
Nobody else, nowhere else.
Last on