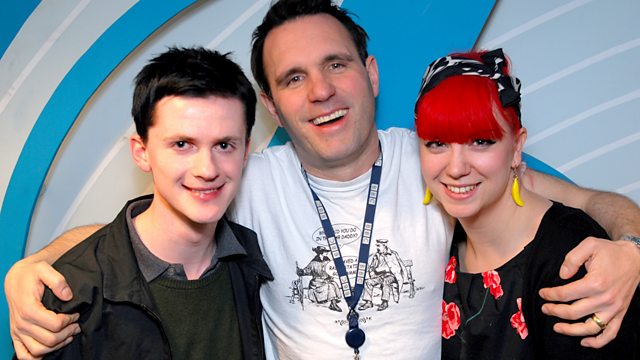 30/03/2011
Shaun Keaveny takes a rib-tickling satirical romp through the day's news and events, to the perfect morning soundtrack for any music-lover; from northern soul to new folk; rock 'n' roll to indie disco. New tracks from the likes of Wild Beasts and Florence & The Machine delightfully wrap around your semi-conscious ears, along with the best of the greatest back catalogues on the planet; be they The Smiths, The Stones, The Clash or The Jam.
Guest wise, Wednesday sees comedy, cabaret duo Frisky & Mannish joining Shaun to chat about their current tour. Frisky & Mannish are performers Laura Corcoran and Matthew Jones who perform parodys of well-known pop songs.
The duos debut 2009 show, 'Frisky and Mannish's School of Pop', was a critically-acclaimed breakout hit at the Edinburgh Festival Fringe. They went onto tour the UK and perform in Australia, New Zealand and Singapore.
Shaun Keaveny: never knowingly over-played.
Last on