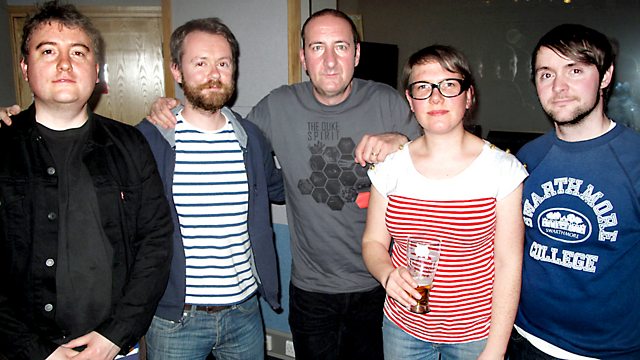 Singing Adams
It's the first time in the Manchester studio for Singing Adams, the new project from former Broken Family Band frontman Steven Adams.
After a hectic few months touring, the band are heading back to a remote studio in Norfolk to put the finishing touches to their debut album 'Everybody's Friends Now'- but not until after they entertain us all with what they describe as a mixture of Spoon, Syd Barrett and a Phil Spector compilation. Sounds good to us.
Plus thanks to a rip in the space time continuum we'll be joined by Rob Hughes and his Parallel Universe.
Last on