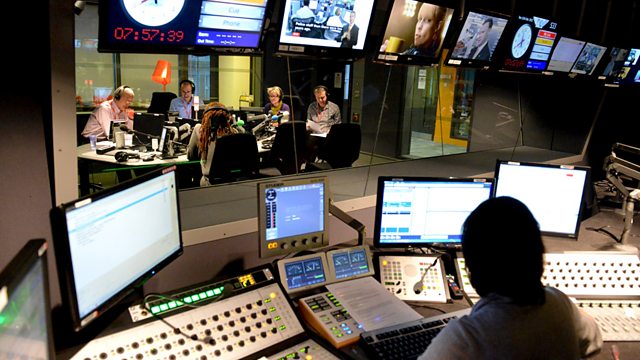 23/03/2011
Morning news and current affairs with John Humphrys and Sarah Montague, including:
07:49 Former military chiefs Sir Michael Graydon and Lord Dannatt analyse the longer-term options on Libya.
08:10 Stephanie Flanders, Robert Peston and Nick Robinson preview today's Budget.
08:18 With the royal wedding coming soon, the Cartoon Museum in London features a new exhibition on married "bliss".
Last on