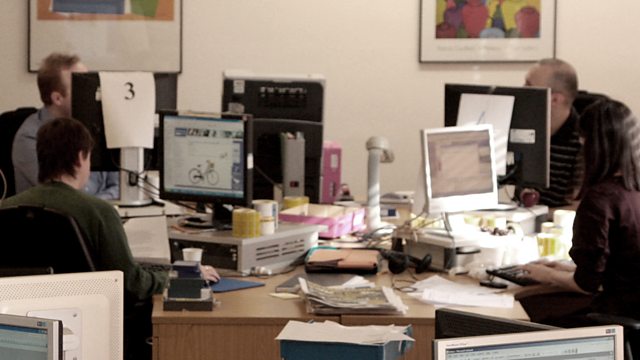 The Short Straw
1/1
Michael is a supervisor in a typical council department. When it is announced that - due to government cutbacks - there has to be a twenty five percent reduction of staff he is faced with the prospect of redundancy. As there are only four staff members within the department the mathematics of the situation are simple. One of the four must go.
The story begins the morning of the appraisal process. D-Day for everyone involved. By five pm they will know who is being let go and who is staying. Each member of the staff is representative of the wide spectrum of office workers within Scotland (i.e. the teenaged singleton, the older worker close to retirement, the single mother, and the middle-aged man with young children).
As they wait in turn to be interviewed Tommy (the eldest of the group) decides to take matters into his own hands and suggests that rather than wait for the management to make a decision, they should sort it out themselves. In short, one of them should ask for voluntary redundancy and in the process save the other three.
Despite Michael's protests the co-workers begin the process of justifying their position and contribution to each other and the office, putting forward arguments as to why they should stay and why it should be someone else that goes.
Realising the dangers of turning on each other Michael tries to steer the group away from this dangerous course of action, challenging Tommy's authority at every given moment. Tempers run high, old friendships are tested, and under the pressure of redundancy true personalities are revealed. Nobody is what they first appeared to be and Michael soon learns that friendship is easily tossed aside when jobs are on the line.
The Short Straw is a contemporary drama about the plight of modern day workers in the current financial climate tackling the age old question - for the sake of the nation should one man die?