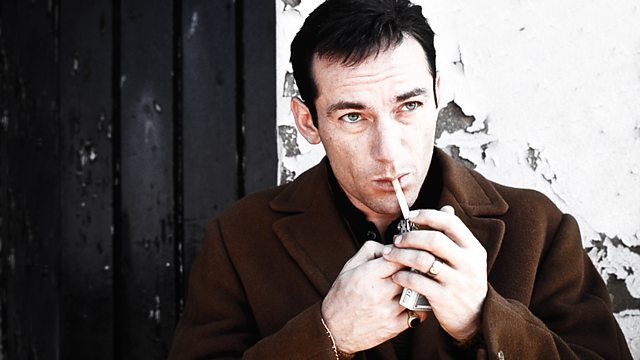 Bullitt
Bullitt by Robert L Pike, Dramatised by Adrian Bean
Starring Jason Isaacs as Lieutenant Clancy.
A gritty detective story set in New York's rough 52nd Precinct in 1963. Lieutenant Clancy, head throbbing from days without sleep, is assigned to protect an important Mafia witness Johnny Rossi. But when he's found dead, Clancy has only a matter of hours to find the killer before his enemy Assistant District Attorney Chalmers finds out.
The famous film transposed the action to San Francisco and Steve McQueen's casting and the iconic car chase sequence were famously added, and so the coolest of cop films was born. But this radio adaptation goes back to the original novel.
LIEUTENANT CLANCY........Jason Isaacs
ADA CHALMERS/BARNETT/RENICK/
JOHNNY ROSSI............Kerry Shale
DETECTIVE KAPROWSKI......Lou Hirsch
CAPTAIN WISE/JOHNNY ROSSI/
SHIPS OFFICER.......... John Biggins
DR WILLARD/PETE ROSSI..... Stephen Hogan
DOC FREEMAN/SERGEANT.....Bruce Alexander
DETECTIVE MARY KELLY......Sasha Pick
ANN RENICK/LAPD OFFICER.....Emerald O' Hanrahan
HOTEL MANAGER/
CHALMERS' SECRETARY......Kate Layden
DIRECTED BY PAULINE HARRIS
BBC DRAMA NORTH
BILLING ENDS.
Last on