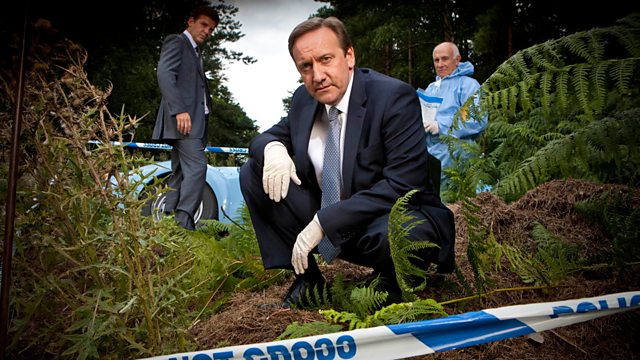 Midsomer Murders, Alison Krauss, James Watt's workshop
Listen in pop-out player
With Mark Lawson.
Midsomer Murders producer Brian True-May caused controversy when he said that the crime drama did not include ethnic minorities because 'it wouldn't be the English village with them'. With True-May now suspended for his remarks, crime writer Dreda Say Mitchell reviews the new series of Midsomer Murders, with Neil Dudgeon taking over the lead role played by John Nettles for 14 years.
When the industrial inventor James Watt died in 1819, his workshop was locked and its contents left undisturbed as a shrine. In 1924 the entire workshop and contents were transported to the Science Museum in London, who will now invite visitors to enter the re-assembled workshop for the first time, complete with many of the thousands of objects used or created by Watt. The writer Jenny Uglow visits the exhibition and gives her response.
American bluegrass-country singer, songwriter and fiddler Alison Krauss has won 26 Grammys, which makes her the most awarded female artist in Grammy history. Known for her performance on film soundtracks such as O Brother Where Art Thou, and her recent collaboration with Robert Plant, Alison Krauss is about to release a new disc, Paper Airplane, with her band Union Station.
Sofie Grabol, who stars in the Danish crime series The Killing, has said that during filming she received only one script at a time, and didn't know how the story would develop. Actor Michael Simkins reflects on whether only seeing part of the script helps or hinders a performance.
The Lowry in Salford has launched a search for paintings by Adolphe Valette, a French artist who taught L S Lowry in Manchester. Mark finds out why the gallery believes that a number of Valette works could be found in homes in the north-west.
Producer India Rakusen.
Last on