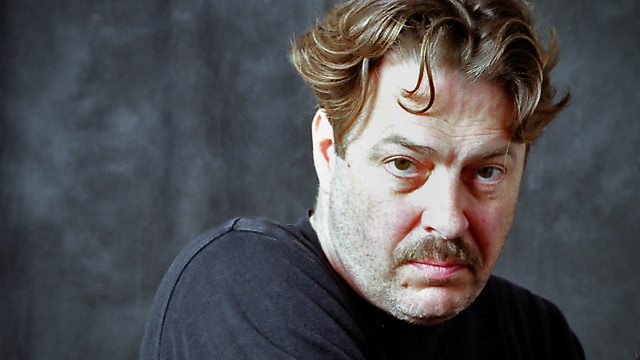 The Magnificent Andrea
The Magnificent Andrea is the first original radio play by NIGEL PLANER, famous for appearances in comedy and drama ranging from 'The Young Ones' to the recent 'Hairspray' in the West End. Nigel has created two wonderful characters, both in love with the same woman - who has just - tragically - died. One is her former husband, boozy columnist Barry (ROGER ALLAM) at the tail end of a career marked by low-achievement in pugnacious, snide journalism. The other is Andrea's recent partner until her sudden death: alternative but ultra-orthodox, politically-correct naturopath Nigel (NIGEL PLANER). We join Barry after a typically hearty breakfast on his way from Chelsea to attend the funeral in South London. (As he succinctly but tellingly puts it: 'In former times, a breakfast of egg on toast and two glasses of red wine would have cost considerably less than fifteen nicker') There he confronts his squeaky-clean nemesis Nigel. The lugubrious Barry is appalled at the ceremony: 'Andrea would have wanted a troupe of African drummers at her sending off, with mytho-poetic speeches by the priest, a Guetamalan shaman. What she got is a couple of hymns, a bit of Bible and a shunt into the automatic incinerator of Wandsworth Crematorium just off the A217') It is while milling outside that he basically decent Nigel makes the mistake of inviting Barry back to the house - Barry's house - for the reception. Now the fireworks really start.
Nigel Planer has created an explosive comedy drama as these two moral polarities collide, wrestling over the memory of their shared inspirational warrior woman, and of course, her home. Also a dark and funny play about mourning, loss and recovery as the cantankerous columnist's wit evaporates to reveal an unexpected tenderness.
CAST:
Barry ..... Roger Allam
Nigel ..... Nigel Planer
Tania/Receptionist ..... Sally Orrock
Taxi Driver ..... Brian Bowles
Preacher ..... Jane Whittenshaw
George ..... Sam Dale
Sarah/Waitress ..... Joanna Monro
Ambulance Driver ..... Stuart McLoughlin
Directed by Peter Kavanagh.
Last on