Add music you love and enjoy it with
Cee Lo Green

Bright Lights Bigger City

(CD Single), Warner Bros, 1

Big Screen Belter

Art Garfunkel - Album, CBS

The Love Songs Album (Various), Universal

(CD Single), Wall Of Sound, 3

The Very Best Of Sting & The Police, A&M

Golden Oldie

Complete Heartbreakers, EMI

(CD Single), Parlophone, 1

Now 1985 - The Millennium Series, Now

Love Songs - 39 All Time Love Classic, Polygram Tv

The Beatles - Revolver, Parlophone, 1

Sound Affects, Polydor, 12

Matt Monro Sings Don Black, EMI

(CD Single), Lava Records, 1

Creedence Clearwater Revival - Chroni, Fantasy, 24

Gobsmackers #1

The Hits Of 1965 (Various Artists), MFP

Gobsmackers #2

The Ultimate Matt Monro, EMI, 11

Gobsmackers #3

Matt Monro

From Russia With Love

The Best Of James Bond 30th Anniversa, EMI

Gobsmackers #4

The Best Of John Barry: Themeology, Columbia

Sense - The Lightning Seeds, Virgin

INXS

New Sensation

INXS - Kick, Mercury

The Very Best Of Marianne Faithfull, London

ELO - Out Of The Blue, Jet
Blue Sky thinking!

See the listener photos of this morning's lovely weather

Today's Show: If You Want To Walk On Water, You Have To Get Out Of The Boat

Today's show was dedicated to anyone looking for wriggle room today.

Today's Show Starred:

Steph Horne from Lancashire who chose our Big Screen Belters

Ally Nisbet in Glasgow who was marshalling the talents of Caledonia Primary for their school show

Robert Maundrill from Stratford Upon Avon is visiting an old Roman Fort for the first time today

The Bannisters in Lincolnshire who are on the move

Lynn Bannantyne from Ardrossan in Scotland who wants absolutely no fuss on her 30th birthday...

Andy Carter from the National Lottery who told us about his job dishing out millions to winners

Day Macaskill from London who chose - on behalf of the Breakfast Show team - the Gobsmackers

Rev Sharon Grenham Toze who made us Pause For Thought

Pause For Thought

From Rev Sharon Grenham Toze, an Anglican priest and prison chaplain:

"I've found it hard to take in everything that's been happening around the world recently. We're only 3 months in, yet this year has already seen revolutions, major earthquakes, a tsunami and a nuclear emergency. The big events have been coming so thick and fast that it's felt like a rollercoaster ride, even though most of us haven't been directly affected.

But while I've been stunned by the awfulness of what thousands are going through, and have tried to hold those suffering in my prayers, I've also been amazed at the bravery shown by so many people in the middle of the mess. You've got the workers at the nuclear plant in Japan who've stayed behind to contain things; and the story I read about a little 9 year old boy whose entire family was swept away in the tsunami, but who's still doggedly looking for them. Then there are the people standing up against oppression and violence in the Middle East; and another story I heard about a New Zealand builder who crawled into a tiny space to rescue a bride-to-be, trapped after the earthquake there.

'Hero' is a word we use a lot these days, and probably too much. Say 'hero' and we tend to think either of a handsome pin-up or a square-jawed muscle-man brandishing a large weapon. But real heroes are ordinary men and women, even children, who face extraordinary troubles, and just do what they have to do. Not every hero does something dramatic – some just quietly get on with their responsibilities or difficulties day by day, under the radar, without recognition or reward.

We may not ever have to be a hero ourselves, but when the world seems like it's gone mad, stories of resilience like these remind us of how strong the human spirit can be – and where there's a hero, there's hope."
BBC Playlister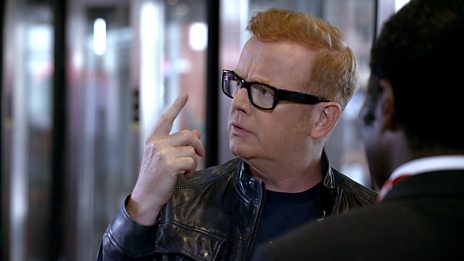 Chris has a song stuck in his head - but what is it? That's why he needs BBC Playlister!
500 WORDS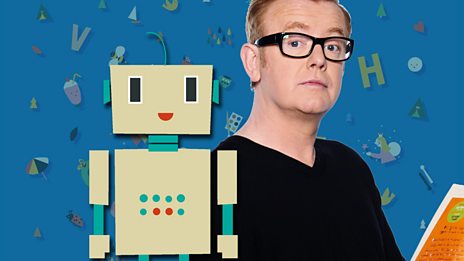 Featuring celebrity videos and top writing tips!
Podcast
Catch up with the latest Breakfast fun with Chris Evans. Hear the best stories and the biggest…