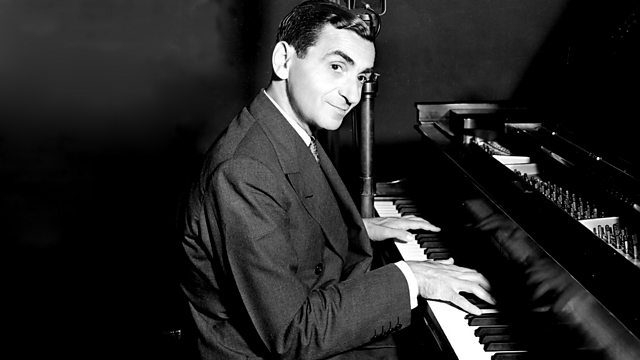 Barry Manilow looks at the lives and works of ten famous composers of the Great American Songbook. He explores their genius through rare recordings and de-constructs their songs at his piano.
Recorded at Barry's home in America, the series gives a songwriter's insight into the art and craft of songwriting. It covers over sixty years of composition examining the work of George Gershwin, Irving Berlin, Harold Arlen, Frank Loesser, Leonard Bernstein, Jule Styne, Rodgers and Hart, Rodgers and Hammerstein, Jerry Herman and Kander and Ebb. Among the rare recordings are songs by Frank Sinatra and Judy Garland, and a never before heard Barry Manilow recording, made when he was three years old.
This week, he looks at Irving Berlin, a self-taught pianist and composer who published more than fifteen hundred songs. He began writing music for Tin Pan Alley and Broadway in the 1920s and also worked on musical films starring Fred Astaire, Bing Crosby and other Hollywood stars, penning classic hits like White Christmas. Berlin was awarded the Presidential Medal of Freedom on 10 January 1977, in recognition of his long career and contribution to the popular culture of the United States.
Last on