American author, storyteller, humorist and radio personality Garrison Keillor on his Love Sonnets.

Review of Richard Ayoade's (The IT Crowd) directing debut with the feature film Submarine.

Front Row investigates the new generation of enhanced e-books and apps.
GARRISON KEILLOR

77 Love Sonnets by Garrison Keillor is available in paperback.

SUBMARINE

Submarine is released nationwide on Friday, 18 March, certificate 15.

Official Website

ENHANCED E-BOOKS

Contributors were Kate Wilson, Managing Director of Nosy Crow; Manea Castet, Creative Director of Byook; Henry Volans, Head of Digital Development at Faber; and Philip Jones,
Deputy Editor of the Bookseller and editor of FutureBook.

Nosy Crow's Three Little Pigs and Byook's Sherlock Holmes are both available as apps.
Front Row's Cultural Exchange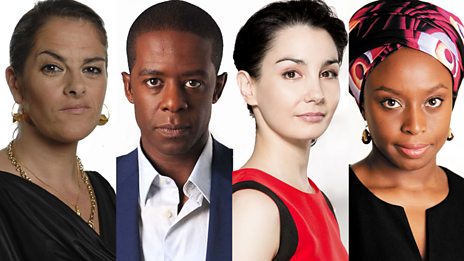 Seventy-five leading creative minds choose a favourite cultural work.