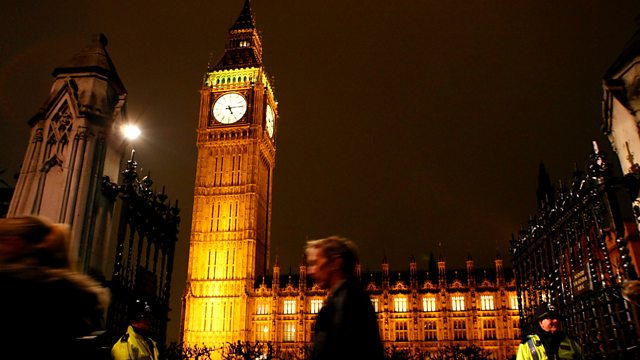 17/03/2011
The continuing story of uprisings and unrest in the countries of North Africa and the Middle East has dominated the day in the Commons. The programme has the best of the debate.
Also on the programme:
* Viv Robins reports on the growing problem of foxes in our towns and cities.
* Questions are asked by peers about why there are so few judges who are female or from the ethnic minorities. Simon Jones follows the exchanges.
* Peter Mulligan reports on a debate in the Lords on Britain's record in dealing with bribery, corruption and money-laundering.
Last on