New TV drama reviewed, starring Matt Smith as Christopher Isherwood whose time in Berlin inspired the musical Cabaret.

Interview with Julian Barnes who has won the David Cohen Prize 2011 for his lifetime achievement in literature.

Review of Ryan Craig's new play which paints a picture of a Jewish family under pressure.
CHRISTOPHER AND HIS KIND

Christopher and His Kind is on Saturday 19 March at 9.30pm, BBC 2.

BBC 2

THE HOLY ROSENBERGS

The Holy Rosenbergs is currently on at the Cottlesloe Theatre in London, until 24 June.

National Theatre

THE DAVID COHEN PRIZE FOR LITERATURE 2011

The David Cohen Prize for Literature 2011 has been awarded to the English novelist, essayist and short story writer Julian Barnes for his lifetime's achievement in literature.

Booktrust: David Cohen Prize
Front Row's Cultural Exchange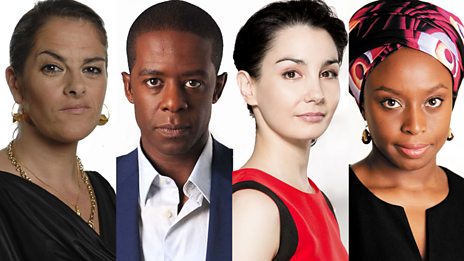 Seventy-five leading creative minds choose a favourite cultural work.