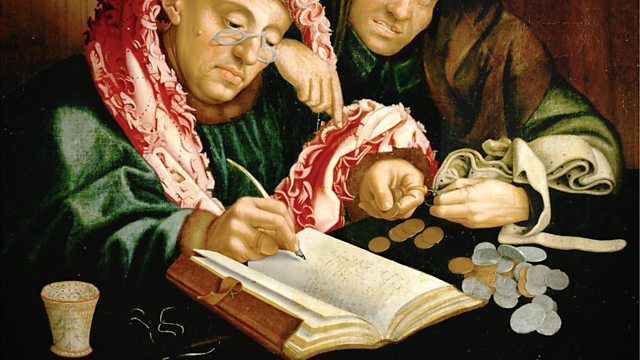 Listen in pop-out player
In this three-part series Michael Blastland lays out the history of economic ideas to understand why economics goes wrong and whether it can ever go entirely right.
In the first programme, 'Gods', Michael travels to Athens and the site of Aristotle's Lyceum - where economics as a discipline began. He finds that the first economists were not really economists at all. They were moral philosophers.
Today, questions of morality remain at the heart of economics. Your greedy self-interest is another's virtuous self-reliance.
And here's a funny thing. If you think government should get off our backs - for moral reasons of course - you probably think cutting it will be good for the economy too. If you think the government should help people more, you probably also think doing so will stimulate economic growth.
'Good' and 'bad' sure complicate the sums. Is it any wonder economists can't agree?
In next week's programme, 'Cogs', Michael travels to Chicago to explore another view of economics - that it is not moral philosophy but a hard science, explaining the irrefutable mechanism of the market.
Producer: Richard Knight.
Last on
More episodes
Previous
You are at the first episode
Read more from presenter Michael Blastland on the BBC News website.
Featured in...
The mysteries of economics debunked

An archive overview of the MINT countries and economic issues.