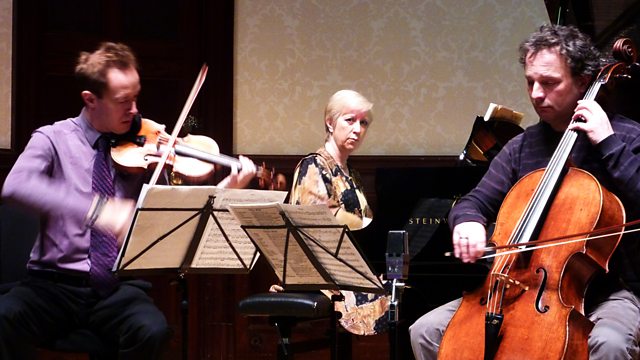 Florestan Trio
The Florestan Trio performs the third of Haydn's elegant piano trios dedicated to Princess Maria Anna, wife of his patron Prince Anton Esterházy. By contrast, Dvorak's F minor Trio is a stormy work, written shortly after the death of the composer's mother, and owing much to Brahms in its inspiration.
Presented by Louise Fryer
Haydn: Piano Trio in Eflat HXV:29
Dvorak: Piano Trio in F minor Op. 65.
Last on