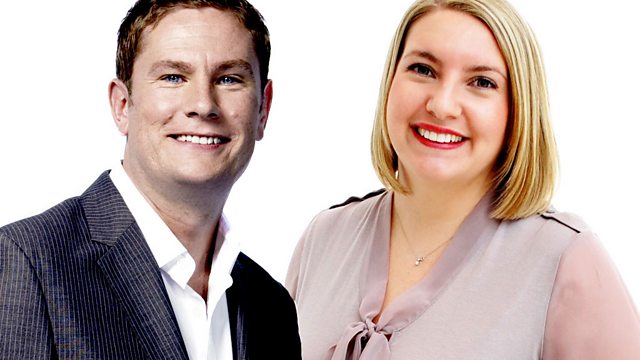 13/03/2011
Rachel Burden and Phil Williams with the day's news, including accounts of lives changed by the earthquake in Japan. One man tells us how his work colleague is now "catanonic" after witnessing her daughter being swept away. Rachel Harvey gives her account from Minamisanriku, the town that has been wiped out by the tsunami, while the Red Cross tell us that Libya is more of a priority in terms of aid.
Martin Corry and Doddie Weir look ahead to the Calcutta Cup rugby union Six Nations clash between England and Scotland.
And Strictly Come Dancing's Len Goodman previews Stoke City v West Ham - and advises Cheryl Cole to get elocution lessons if she wants to make it in the USA.
Email breakfast@bbc.co.uk.
Last on