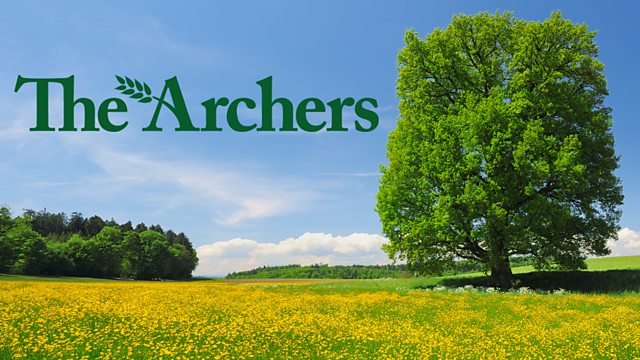 13/03/2011
The frugal lunch of bread and cheese isn't enough for Eddie and Joe but Clarrie reminds them it's all in a good cause, and they should be giving to the Lent Appeal too. She'll put the money in for them this week but they'll have to pay in themselves next Sunday. Eddie comes up with a plan. Next Sunday they'll tell Clarrie that they're doing a car-boot but they'll tell Robert and Lynda that Clarrie's got to work, and they'll get themselves invited to lunch for a proper Sunday roast.
Elizabeth's feeling a lot better but Freddie's still worried. Elizabeth explains that she'll be home once the doctors make her completely well.
Clarrie calls at Lower Loxley with a card for Elizabeth. Kenton's under pressure from the twins, who don't want him to go to Jaxx. Clarrie intervenes, and praises the twins for being so grown up and helpful. She explains that Elizabeth will get better faster, knowing she doesn't have to worry about them. It works - Freddie and Lily go off to play together.
David visits Elizabeth and apologises for stepping back from Lower Loxley but Elizabeth insists that what happened is nothing to do with that. He's not to feel bad.
Last on