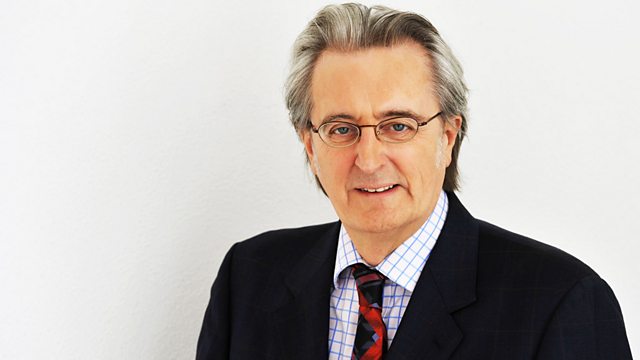 12/03/2011
Listen in pop-out player
A report into the future of pensions for teachers, nurses and other public sector workers has recommended that people should work longer for lower pensions, in some cases. Lord Hutton says pensions based on career average earnings rather than related to final salaries will be fairer to taxpayers and also to the majority of pension members. He has also recommended that the normal pension age of the new schemes should be linked to the state pension age. Lord Hutton explains more details of his proposals. The programme also hears from Chris Curry from the Pensions Policy Institute and Alastair Hatchett from Incomes Data Services.
If you are in a car accident that is not your fault, you can be worth more than a thousand pounds to the garage that mends your car. Last month, Money Box revealed the carousel of fees that goes round as accident victims are treated as commodities, passed to repairers, hire companies, and lawyers with referral fees being earned at each stage . Now an insider from the repair industry has revealed the scale of the money that he can make before a dent has even been filled. This comes in the week that the Transport Select Committee publishes a report that addresses the spiralling cost of car insurance premiums. But are its recommendations tough enough? Paul Lewis interviews the chair of the committee, Louise Ellman.
People planning to put money into a tax free cash ISA have until 5 April to take advantage of this year's allowance of 5,100 pounds. There's been a flurry of new deals announced over the past week or so. You can earn between 3 percent and 5 percent on your savings - depending on how long you want to lock your money away. But watch out for the small print. Kevin Mountford from the comparison site Moneysupermarket.com joins the programme.
He also explains the details of the first ever investment bond by the department store, John Lewis Partnership.
The employer supported childcare scheme saves parents money on their childcare costs, because they do not pay tax or national insurance on the money "sacrificed" to the scheme - up to 55 pounds per week before deductions.
Under current arrangements, employees on higher earnings receive a greater tax saving that those who pay tax at the basic rate. But their fortunes are to reverse. From April 6th 2011 new members to the scheme will receive less in tax-free vouchers if they are higher rate taxpayers. The 55 pounds per week will be cut to 28 pounds for higher rate taxpayers and 22 pounds for additional rate taxpayers. Money Box speaks to Lee Healey from state benefits consultancy, Income Max, about the changes.
Producer: Ruth Alexander.
Last on