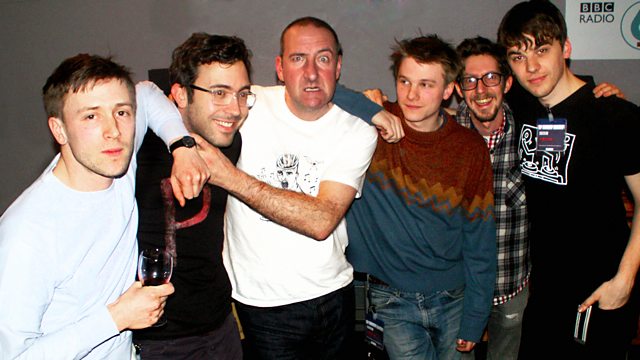 Pete and the Pirates
Tonight we have perfect indie pop without pretence courtesy of Pete & the Pirates.
The band have been busy touring round Europe but stop by to see Marc, coincidentally on the same day as their new single 'Come to the Bar' is released. They'll also be filling us in about the release of their Brendan "Paul Weller/ Primal Scream" Lynch produced album that promises more soaring choruses and vintage synths.
You might think they haven't been up to much since the release of their critically acclaimed debut 'Little Death' back in 2008 but you would be wrong. As well as gigging hard all over the world they've been busy with both winning darts trophies and making films, music videos and animations for MTV. They also have a sideline in excellent solo projects, most noticeably Thomas Sanders' Tap Tap.
Last on